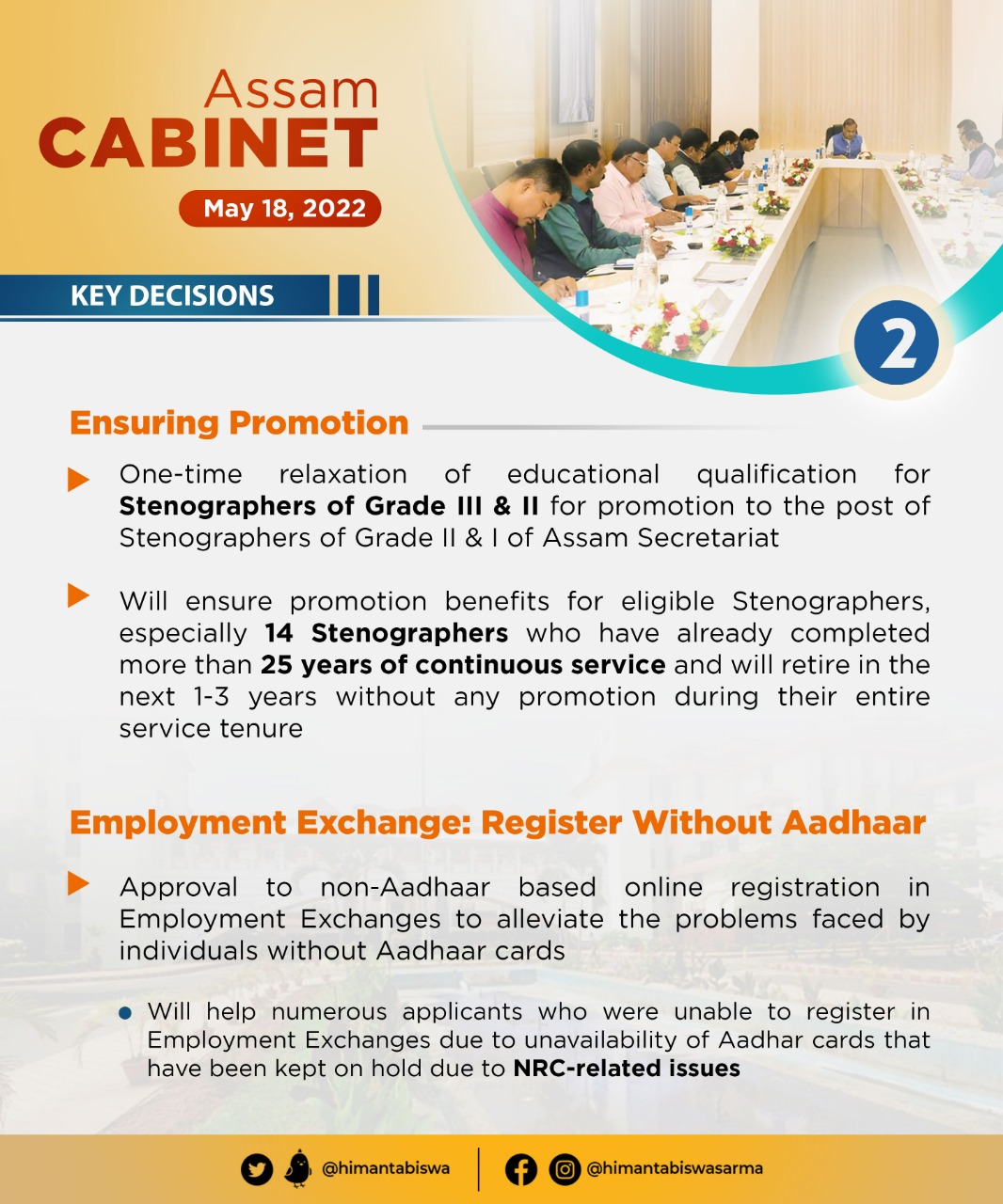 Cabinet Decision taken on 18th of May 2022 (2)
1. Ensuring Promotion ----- i) One-time relaxation of educational qualification for Stenographers of Grade III & II for promotion to the post of Stenographers of Grade II & I of Assam Secretariat , ii) Will ensure promotion benefits for eligible Stenographers, especially 14 Stenographers who have already completed more than 25 years continuous service and will retire in the next 1-3 years without any promotion during their entire service tenure.
2. Employment Exchange : Register Without Aadhaar ------ i) Approval to non-Aadhaar based online registration in Employment Exchanges to alleviate the problems faced by individuals without Aadhaar cards -- Will help numerous applicants who were unable to register in Employment Exchanges due to unavailability of Aadhar cards that have been kept on hold due to NRC-related issues.