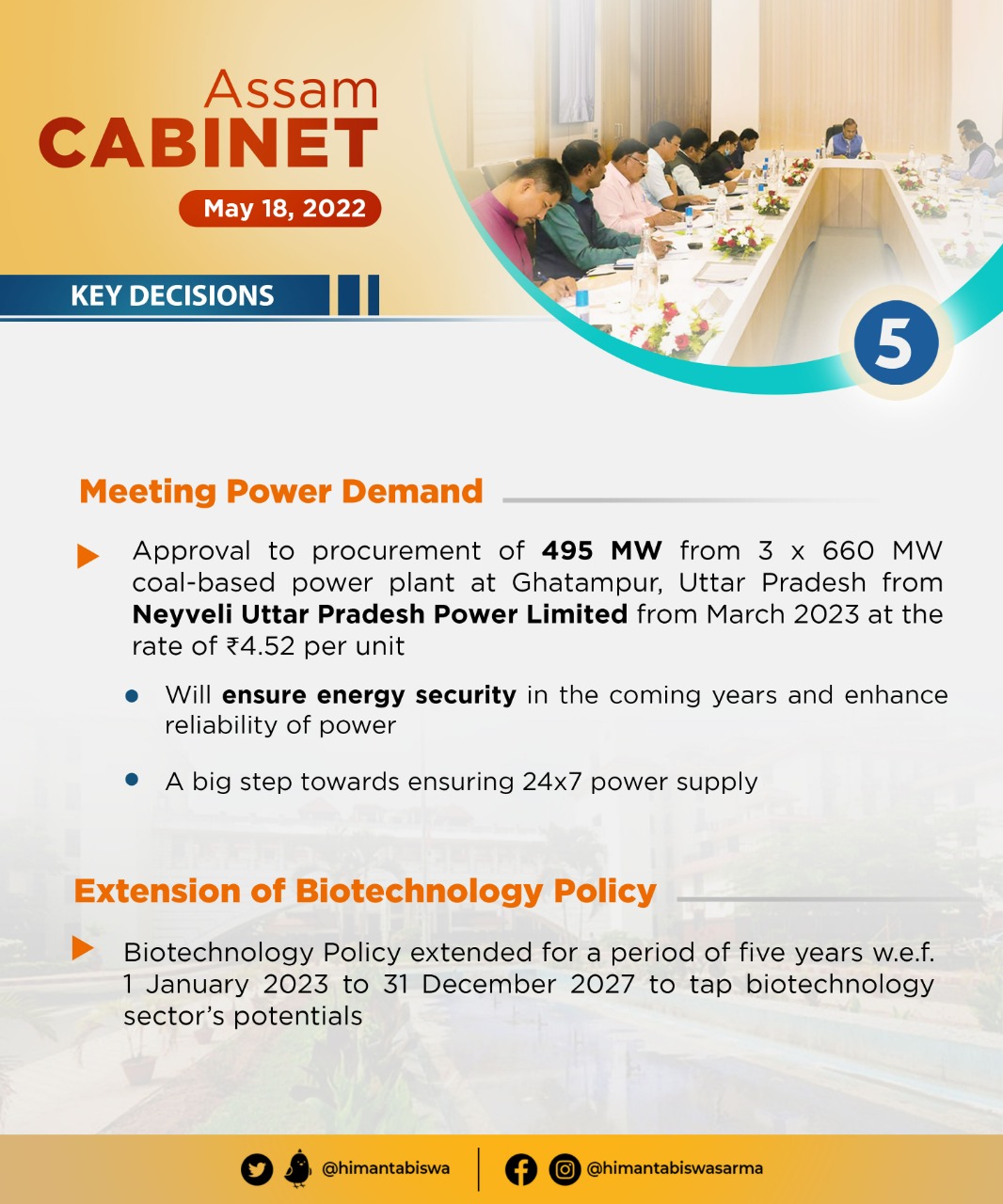 Cabinet Decision taken on 18th of May 2022 (5)
1. Meeting Power Demand ----- i) Approval to procurement of 495 MW from 3 x 660 MW coal-based power plant at Ghatampur, Uttar Pradesh from Neyveli Uttar Pradesh Power Limited from March 2023 at the rate of ₹4.52 per unit ---> a) Will ensure energy security in the coming years and enhance reliability of power. b) A big step towards ensuring 24x7 power supply.
2. Extension of Biotechnology Policy ----- i) Biotechnology Policy extended for a period of five years w.e.f. 1 January 2023 to 31 December 2027 to tap biotechnology sector's potentials.