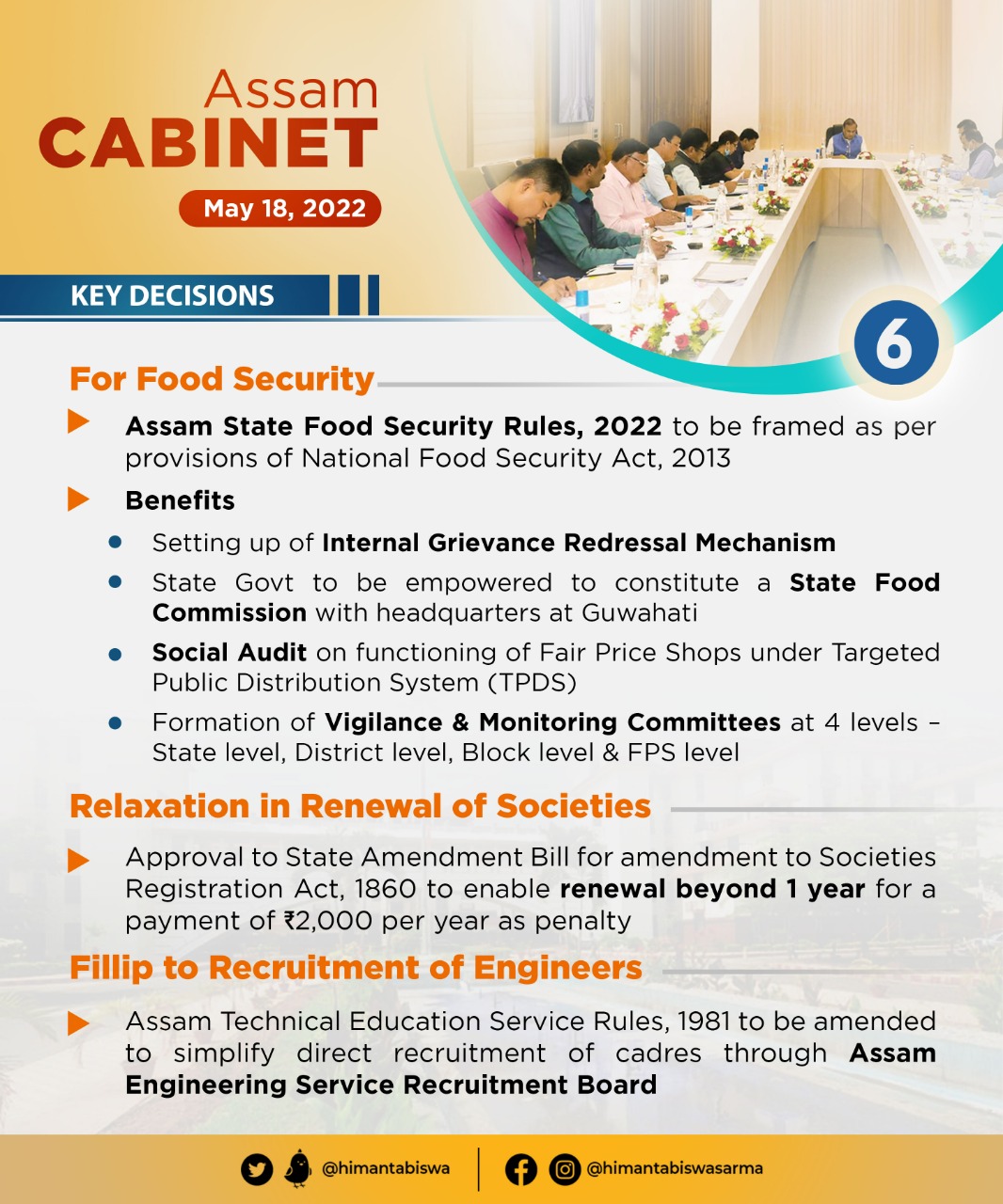 Cabinet Decision taken on 18th of May 2022 (6)
1. For Food Security ----- i) Assam State Food Security Rules, 2022 to be framed as per provisions of National Food Security Act, 2013 > Benefits a) Setting up of 'Internal Grievance Redressal Mechanism' . b) State Govt to be empowered to constitute a State Food Commission (SFC) with headquarters at Guwahati . c) Social Audit on functioning of Fair Price Shops under Targeted Public Distribution System (TPDS) . d) Formation of Vigilance & Monitoring Committees at 4 levels- State level, District level, Block level & FPS lavel.
2. Relaxation in Renewal of Societies ----- i) Approval to State Amendment Bill for amendment to Societies Registration Act, 1860 to enable renewal beyond 1 year for a payment of Rs. 2000 per year as penalty.
3. Fillip to Recruitment of Engineers ----- i) Assam Technical Education Service Rules, 1981 to be amended to simplify direct recruitment of cadres through Assam Engineering Service Recruitment Board.