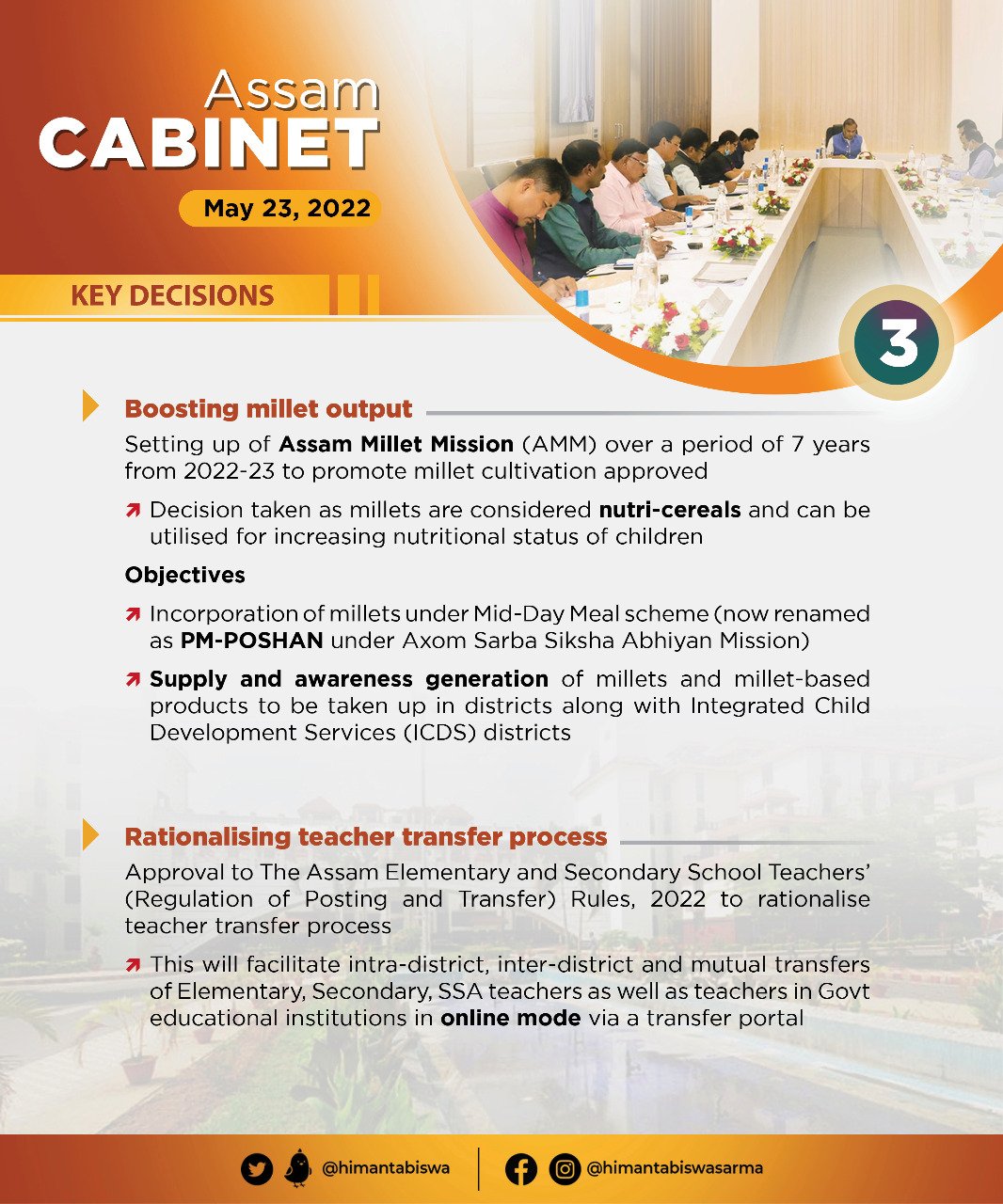 Cabinet Decision taken on 23th of May 2022 (3)
1. Boosting millet output ------- Setting up of Assam Millet Mission (AMM) over a period of 7 years from 2022-23 to promote millet cultivation approved. -> Decision taken as millet are considered multi-cereals and can be utilise for increasing nutritional status of children. •--- Objectives i) Incorporation of millets under Mid-Day Meal Scheme (now renamed as PM-POSHAN under Axom Sarba Siksha Abhiyan Mission) ii) Supply and awareness generation of millets and millet-based products to be taken up in districts along with Integrated Child Development Service (ICDS) districts.
2. Rationalising teacher transfer process ------- Approval to the Assam Elementary and Secondary School Teacher's (Regulation of Posting and Transfer) Rules, 2022 to rationalise teacher transfer process. -> This will facilitate intra-district, inter-district and mutual transfers of Elementary, Secondary, SSA teacher as well as teachers in Government educational institutions in online mode via a transfer portal.