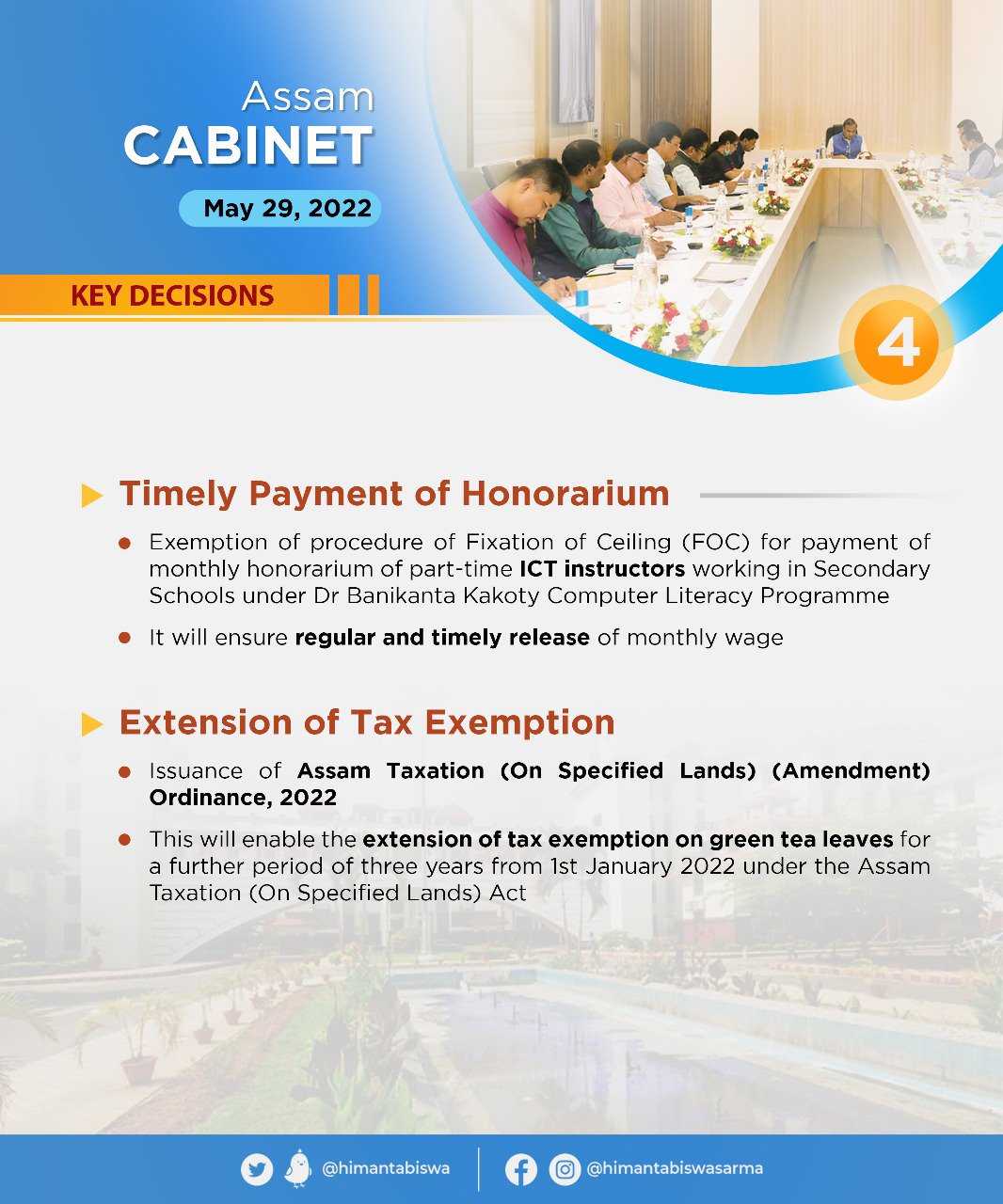 Cabinet Decision taken on 29th of May 2022 (4)
1. Timely Payment of Honorarium -------- i) Exemption of procedure of Fixation of Ceiling (FOC) for payment of monthly honorarium of part-time ICT instructors working in Secondary Schools under Dr. Banikanta Kakoty Computer Literacy Programme . ii) It will ensure regular and timely release of monthly wage
2. Extension of Tax Exemption -------- i) Issuance of Assam Taxation (on Specified Lands) (Amendment) Ordinance, 2022 . ii) This will enable the extension of tax exemption on green tea leaves for a further period of three years from 1st January 2022 under the Assam Taxation (On Specified Lands) Act.