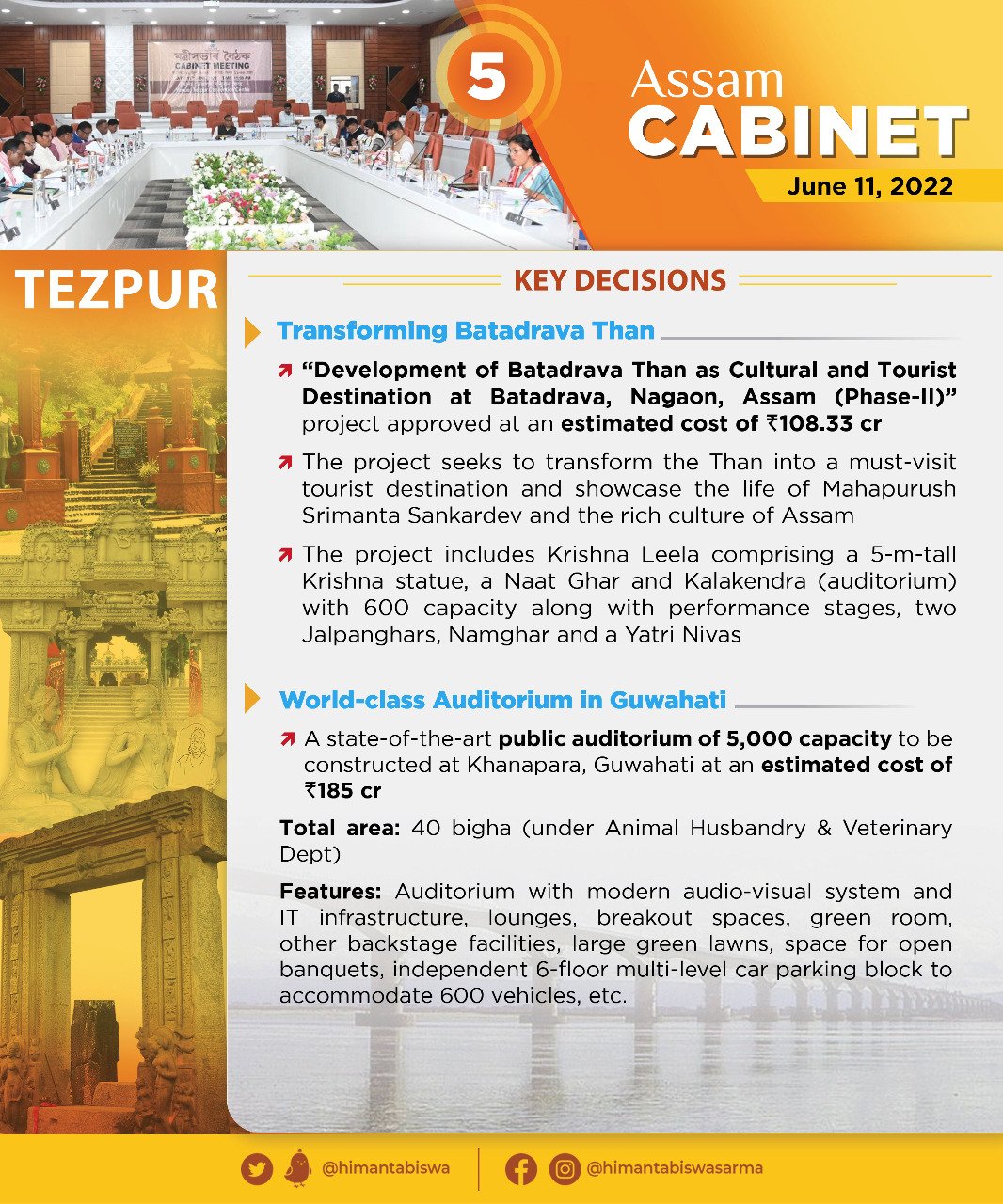 Cabinet Decision taken on 11th of June 2022 (5)
1. Transforming Batadrava Than -------------- i) "Development of Batadrava Than as Cultural and Tourist Destination at Batadrava, Nagaon, Assam (Phase-II)" project approved at an estimated cost of Rupees 108.33 core. ii) The project seeks to transform the Than into a must-visit tourist destination and showcase the life of Mahapurush Srimanta Sankardeva and the rich culture of Assam. iii) The project includes Krishna Leela comprising a 5-metre tall Krishna statue, a Naat Ghar and Kalakendra (auditorium) with 600 capacity along with performance stages, two Jalpanghars, Namghar and Yatri Nivas.
2. World-class Auditorium in Guwahati i) A state-of-the-art public auditorium of 5,000 capacity to be constructed at Khanapara, Guwahati at an estimated cost of Rupees 185 crore >Total area: 40 bigha (under Animal Husbandry and Veterinary Department) >Feature: Auditorium with modern audio-visual system and IT infrastructure, lounges, breakout spaces, green room, other backstage facilities, large green lawns, space for open banquets, independent 6-floor multi-level car parking block to accommodate 600 vehicles, etc.