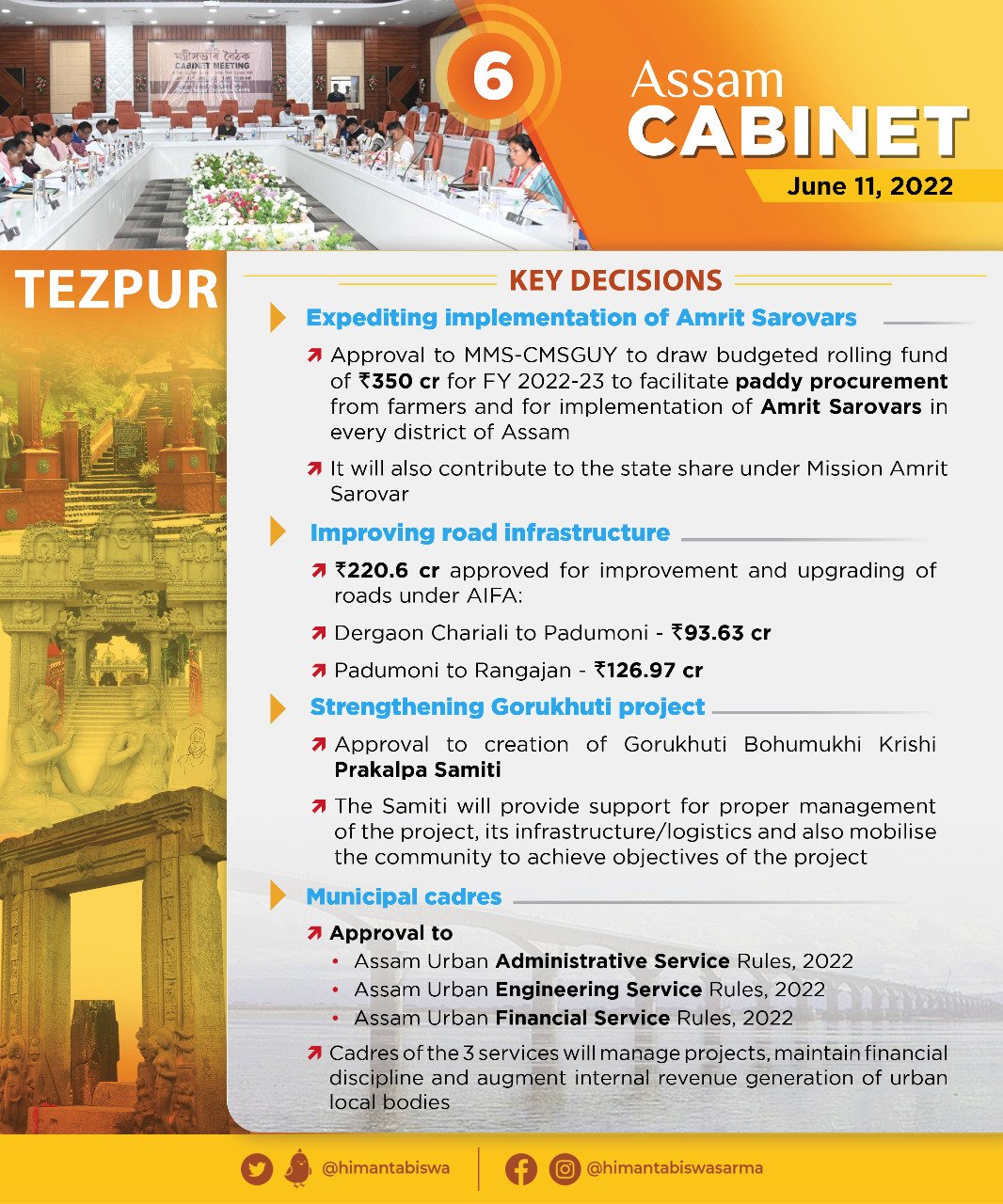 Cabinet Decision taken on 11th of June 2022 (6)
1. Expanding implementation of Amrit Sarovars ------------- i) Approval to MMS-CMSGUY to draw budgeted rolling fund of Rupees 350 crore for FY 2022-23 to facilitated paddy procurement from farmers and for implementation of Amrit Sarovars in every district of Assam ii) It will also contribute to the state share under Mission Amrit Sarovar. 2. Improving road infrastructure --------------- i) Rupees 220.6 crore approved for improvement and upgrading of roads under AIFA. ii) Dergaon Chariali to Padumoni – Rupees 93.63 crore iii) Padumoni to Rangajan – Rupees 126.97 crore.
3. Strengthening Gorukhuti project --------- i) Approval to creation of Gorukhuti Bohumukhi Krishi Prakalpa Samiti. ii) The samati will provide support for proper management of the project, its infrastructure/logistics and also mobilise the community to achieve objectives of the project. 4. Municipal cadres ----- i) Approval to - > Assam Urban Administrative Service Rules, 2022 - > Assam Urban Engineering Service Rules, 2022 - > Assam Urban Financial service Rules, 2022 ii) Cadres of the 3 services will manage projects, maintain financial discipline and augment internal revenue generation of urban local bodies.