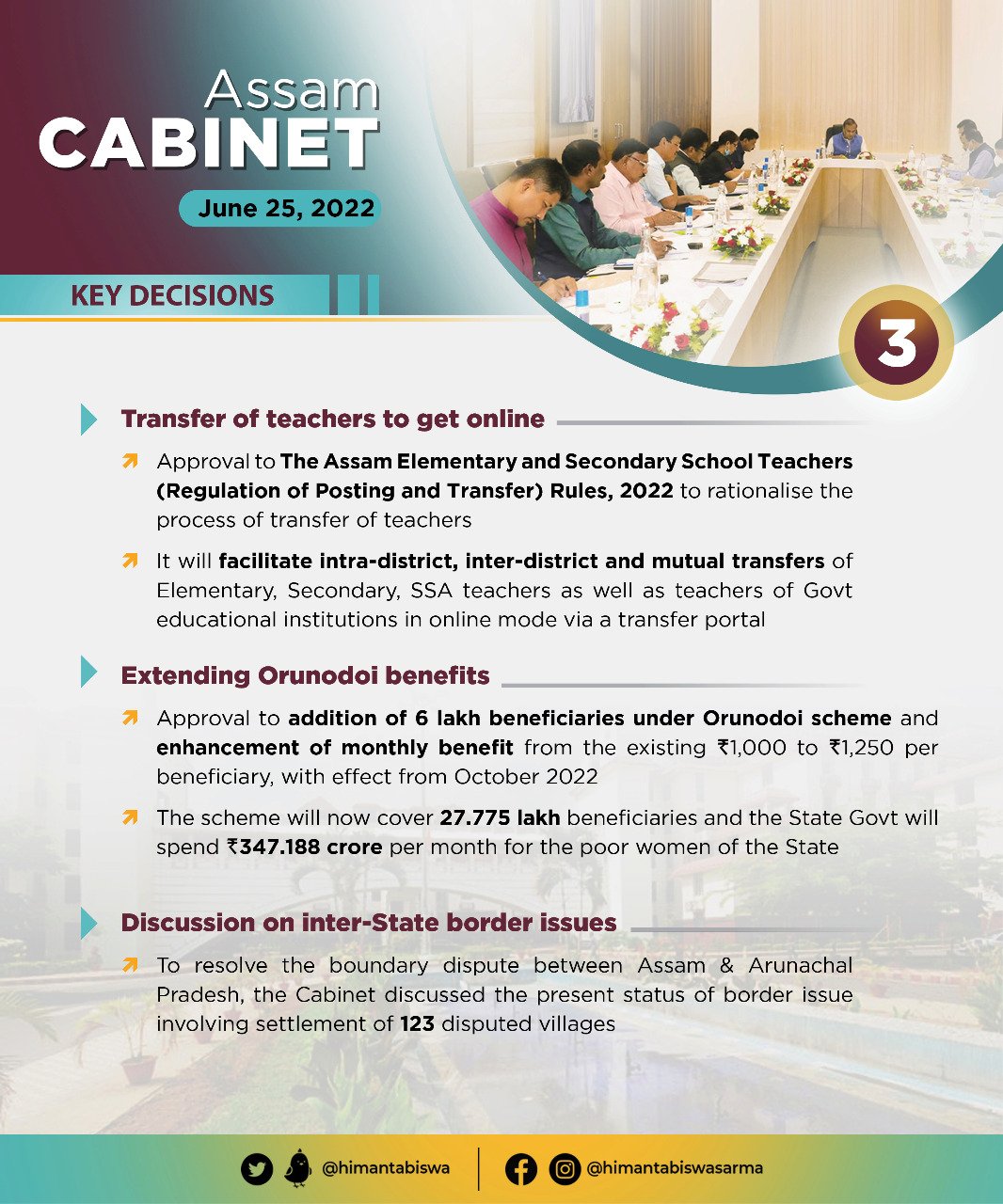 Cabinet Decisions taken on 25 June 2022 (3)
1. Transfer of teachers to get online • Approval to The Assam Elementary and Secondary School Teachers(Regulation of Posting and Transfer) Rules, 2022 to rationalise the process of transfer of teachers • It will facilitate intra-district, inter-district and mutual transfers of Elementary, Secondary, SSA teachers as well as teachers of Government educational institutions in online mode via a transfer portal.
2. Extending Orunodoi benefits • Approval to addition of 6 lakh beneficiaries under Orunodoi scheme and enhancement of monthly benefit from the existing Rupees 1000 to Rupees 1250 per beneficiary, with effect from October 2022. • The scheme will now cover 27.775 lakh beneficiaries and State Government will spend Rupees 347.188 crore per month for the poor women of the state 3. Discussion on inter-state border issues • To resolve the boundary dispute between Assam and Arunachal Pradesh, the Cabinet discussed the present status of border issue involving settlement of 123 disputed villages.