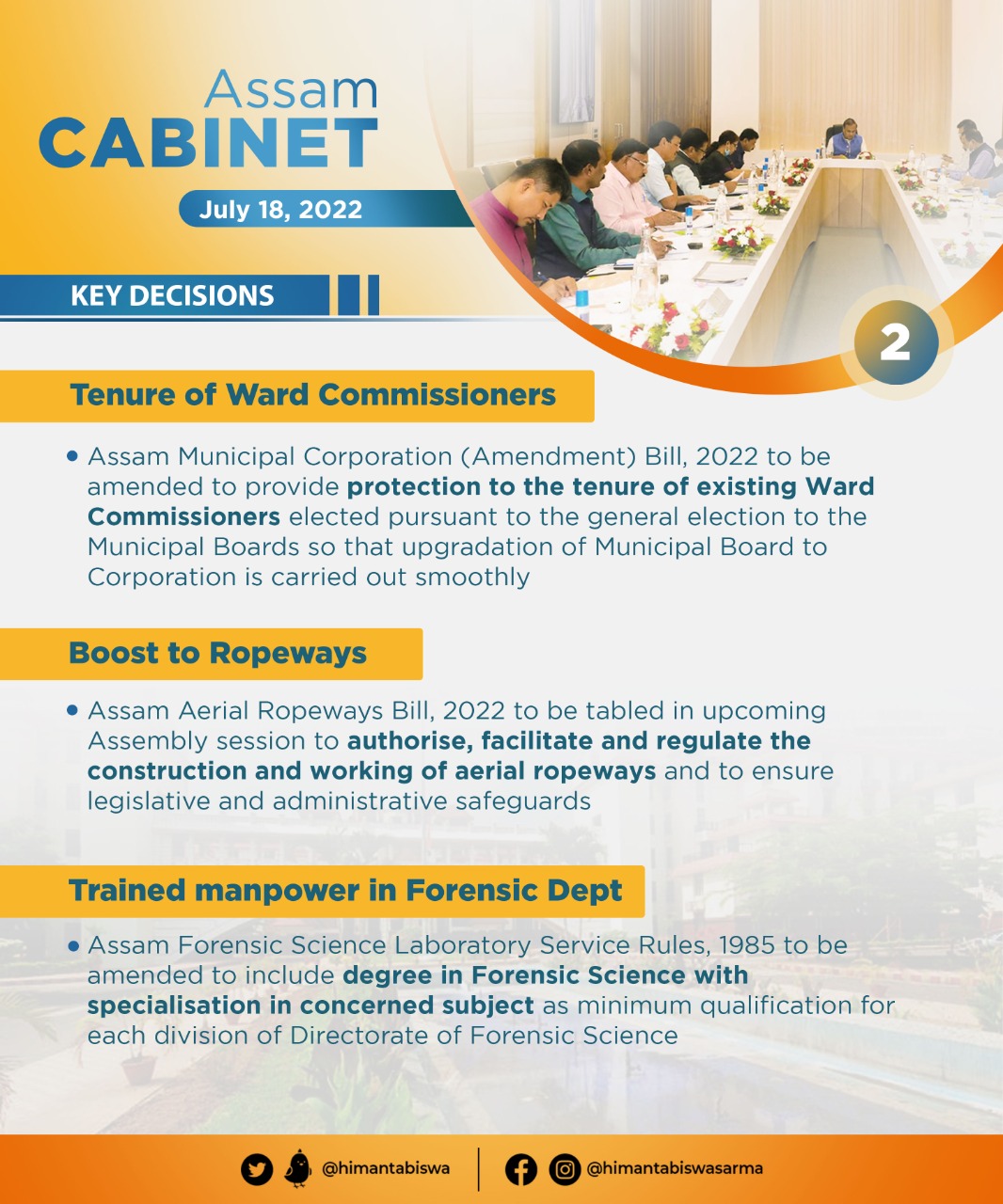 Cabinet Decisions taken on 18 July 2022 (2)
1. Tenure of Ward Commission ------> · Assam Municipal Corporation (Amendment) Bill, 2022 to be amended to provide protection to the tenure of existing Ward Commissioners elected pursuant to the general election to the Municipal Boards so that upgradation of Municipal Board to Corporation is carried out smoothly.
2. Boost to Ropeways ------> · Assam Aerial Ropeways Bill, 2022 to be tabled in upcoming Assembly session to authorize, facilitate and regulate the construction and working of aerial ropeways and to ensure legislative and administrative safeguards.
3. Trained manpower in Forensic Department ------> · Assam Forensic Science Laboratory Service Rules, 1985 to be amended to include degree in Forensic Science with specialization in concerned subject as minimum qualification for each division of Directorate of Forensic Science.