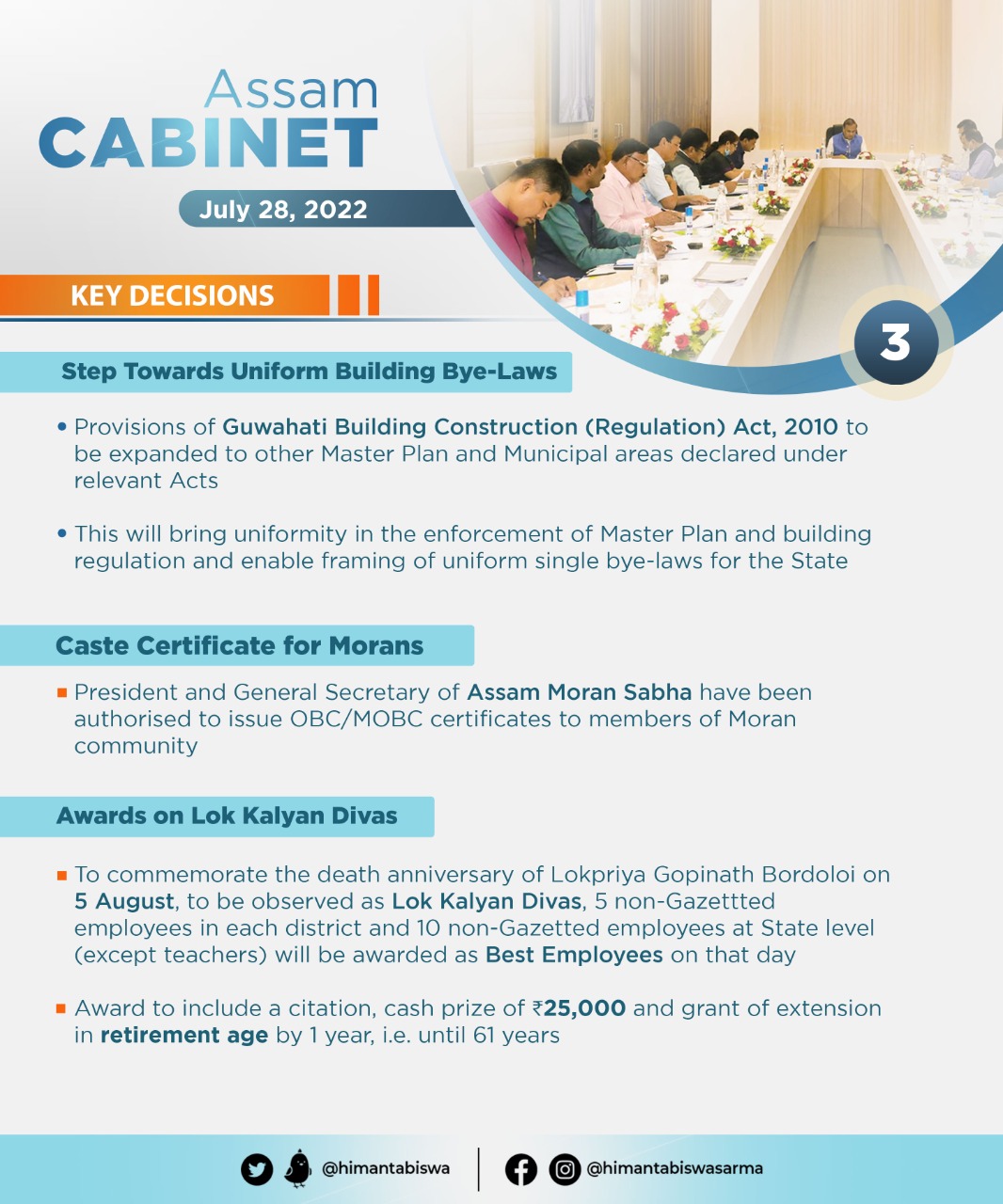 Cabinet Decisions taken on 28 July 2022 (3)
1. Step Towards Uniform Building Bye-Laws ------> ·i) Provisions of Guwahati Building Construction (Regulation) Act, 2010 to be expanded to other Master plan and Municipal areas declared under relevant Acts ; ·ii) This will bring uniformity in the enforcement of Master Plan and building regulation and enable framing of uniform single bye-laws for the State.
2. Caste Certificate for Morans ------> · President and General Secretary of Assam Moran Sabha have been authorized to issue OBC/MOBC certificates to members of Moran community.
3. Awards on Lok Kalyan Divas ------> · i) To commemorate the death anniversary of Lokpriya Gopinath Bordoloi on 5 August, to be observed as Lok Kalyan Divas, 5 non-Gazetted employees in each district and 10 non-Gazetted employees at State level (except teachers) will be awarded as Best Employees on that day. ·ii) Award to include a citation, cash prize of Rupees 25,000 and grant of extension in retirement age by 1 year, i.e. until 61 years.