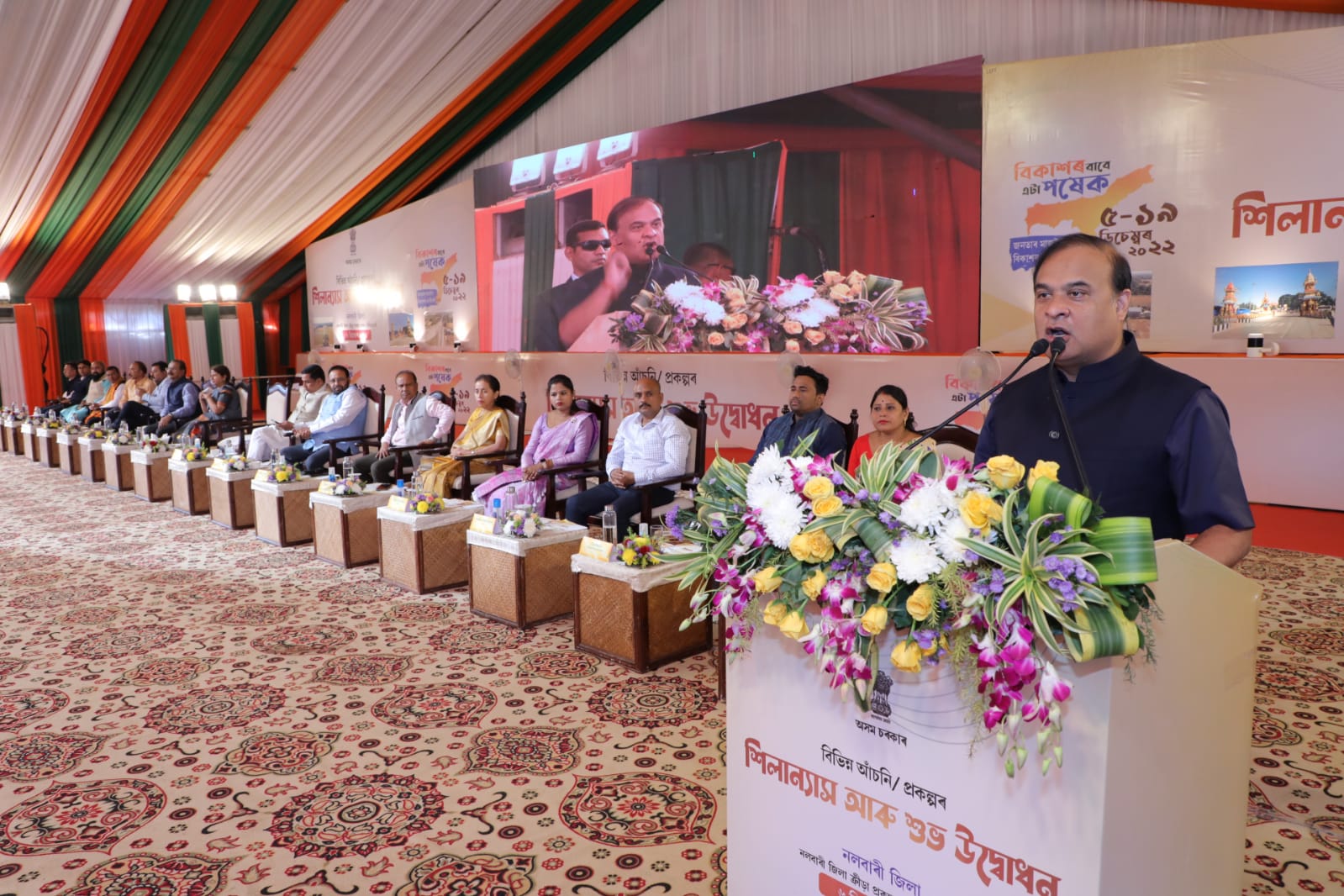 'A Fortnight for Development'
11 Jan, 2023
For all-around development of the State, "A Fortnight for Development" - Phase I was recently observed. During this period, foundation stones were laid and new infrastructure projects inaugurated by Chief Minister Dr Himanta Biswa Sarma across 11 districts entailing a total investment of 15,000 crore. The remaining districts of the State will be covered in the next phase of the programme.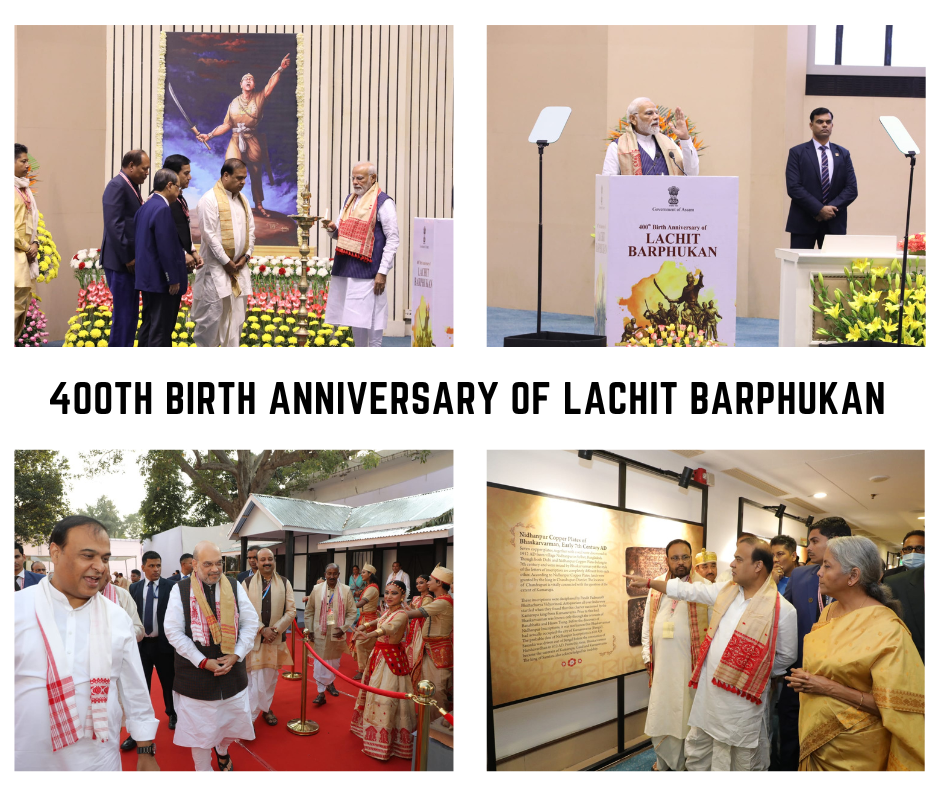 400th birth anniversary of Lachit Barphukan observed nationally
11 Jan, 2023
The 400th birth anniversary of Mahavir Lachit Barphukan was observed nationally at Vigyan Bhawan in New Delhi on November 23, 24 and 25, 2022. On November 23, Hon'ble Union Finance Minister Smt Nirmala Sitharaman formally opened the gates of the exhibition, which featured the 2,000 years of Assam history and 600 years of Ahom rule. Hon'ble Union Home Minister Shri Amit Shah was present on the second day where a documentary on the life and works of Mahavir Lachit was screened. Hon'ble Prime Minister Shri Narendra Modi participated in the event on November 25 and also released a book prepared by Government of Assam on Mahavir Lachit. Two seminars were also held on November 23 and 24 which were attended by several prominent personalities of the country. Another event was also held at the National Defence Academy, Pune on November 26 where Bir Lachit Barphukan award was given to the best cadet. The Government of Assam is also planning to erect a Mahavir Lachit memorial at the National Police Academy, Hyderabad.
Launch of Mission Basundhara 2.0
16 Nov, 2022
After the successful implementation of the first phase of Mission Basundhara, Chief Minister Dr Himanta Biswa Sarma today launched Mission Basundhara 2.0. Chief objective of this mission is to streamline and make land revenue services more accessible to citizens facing land-related issues. The new services to be provided through Mission Basundhara 2.0 include: • Settlement of government khas and ceiling surplus land • Conferring ownership rights to Occupancy tenants • Settlement of transferred annual patta land • Settlement of VGR/PGR land • Settlement of land for indigenous special cultivators (tea, coffee, rubber etc.) • Settlement of hereditary land of tribal communities • Composite Land Transfer Service (Auto-mutation) • Online payment of Land Revenue • Digital Stamping* -- The services can be availed through basundhara.assam.gov.in, rtps.assam.gov.in or any Public Facilitation Centre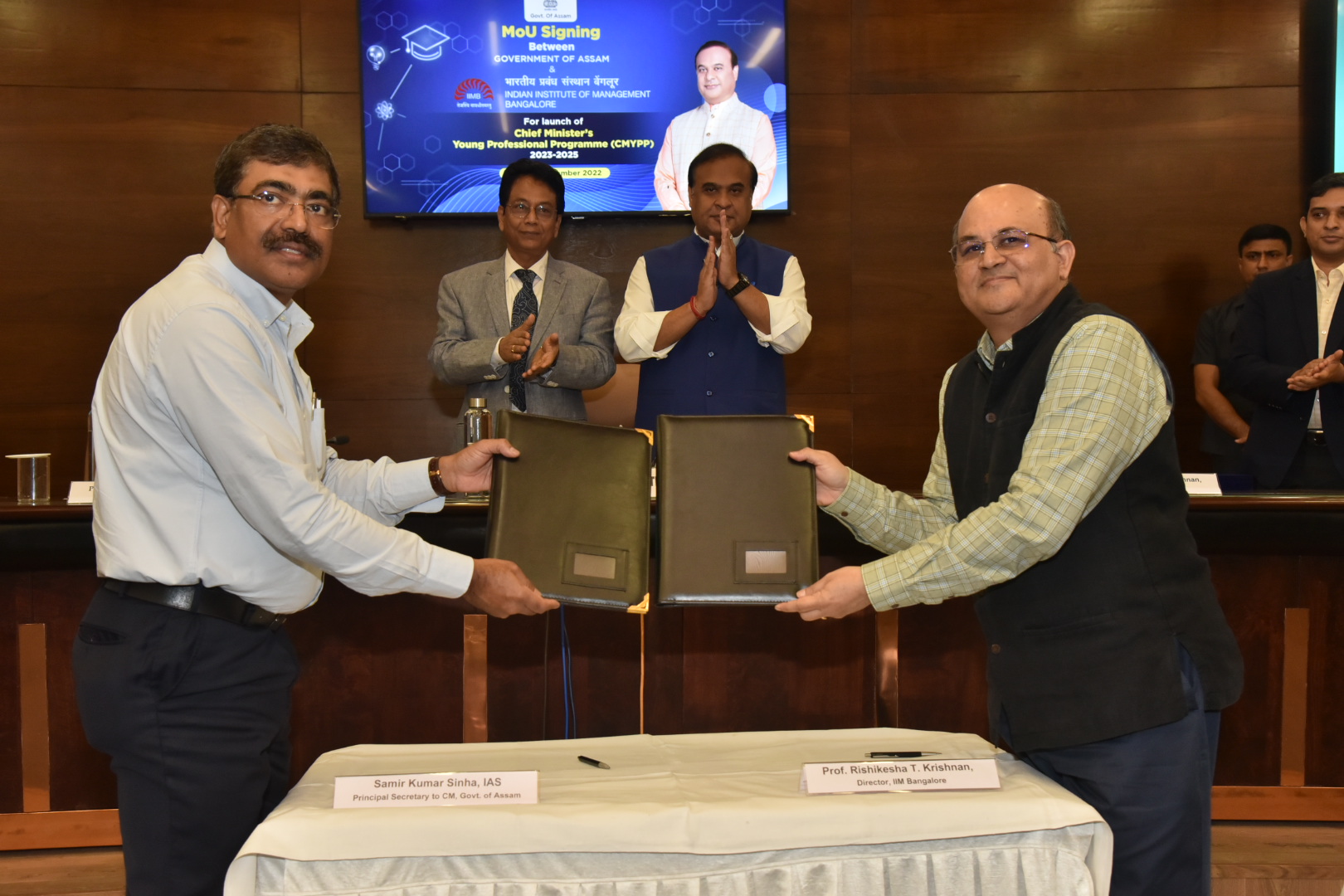 Govt of Assam signs MoU with IIM, Bangalore
16 Nov, 2022
Govt of Assam signed an MoU with IIM, Bangalore on November 14, 2022 for launch of Chief Minister's Young Professional Programme (CMYPP) 2023-25. Under the programme, 75 young professionals will be trained through a combination of on-the-job experience and classroom training. The objectives of CMYPP are to attract quality talent outside traditional recruitment channel, provide opportunity to highly-skilled people to contribute to the growth journey of Assam at grassroots level and help the Government identify opportunities of improvement in health, education and woman & child development sectors. Under the programme, the professionals will be jointly mentored by IIM, Bangalore and Govt of Assam. As per the MoU, Certificate on Public Policy will be provided by IIM, Bangalore, while the Govt will invest on each professional to the tune of Rs 1.5 lakh per month.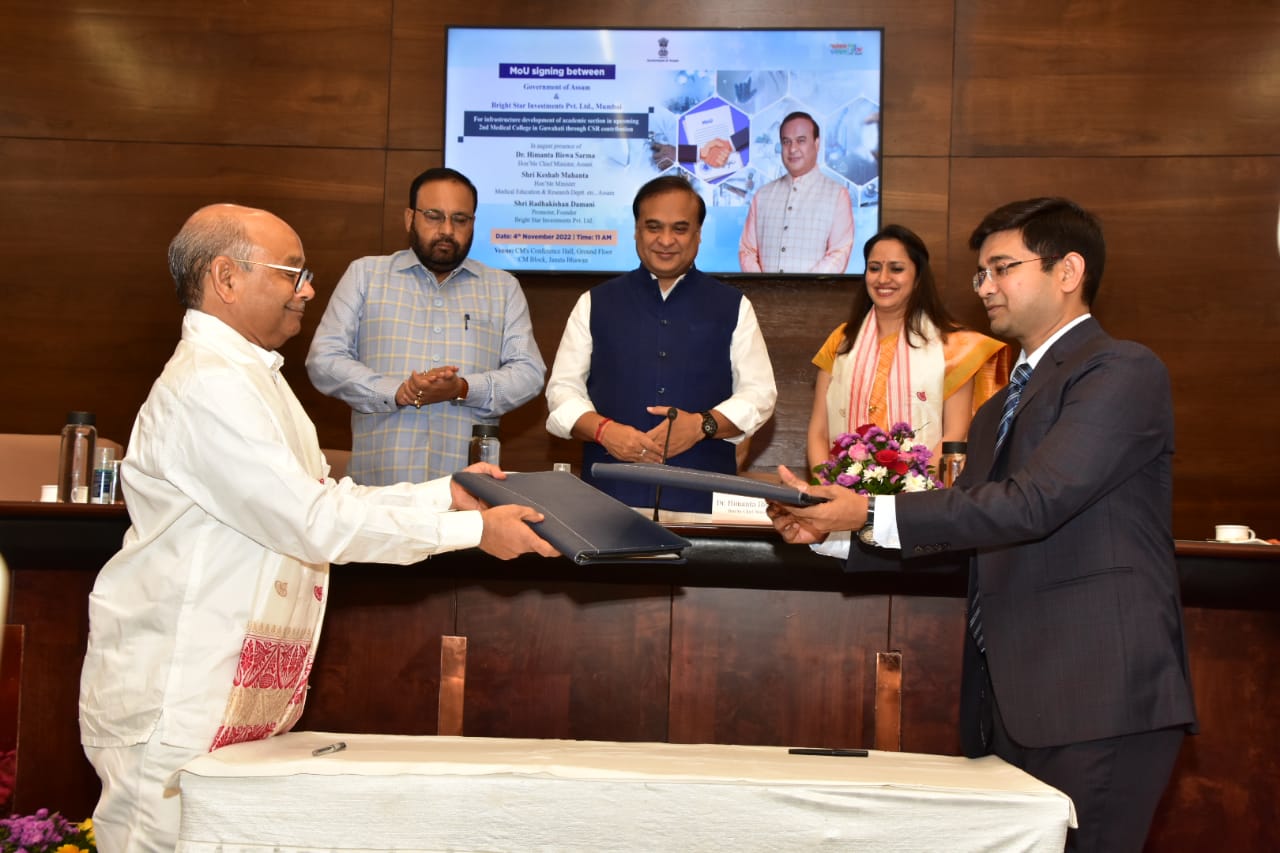 MoU signed for 2nd Medical College in Guwahati
04 Nov, 2022
Government of Assam signed an MoU with Bright Star Investments Pvt Ltd, Mumbai for infrastructure development of the upcoming second Medical College in Guwahati. As part of its CSR initiative, the company will contribute Rs 150 crore for constructing the Academic Block of the medical college.
Financial aid to former ultras
03 Nov, 2022
Chief Minister Dr Himanta Biswa Sarma distributed financial aid to 318 members of six armed groups who have given up arms and joined the mainstream at a function held at Srimanta Sankaradeva Kalakshetra, Guwahati on October 31, 2022. Among the 318 members who had received the aid, 127 belonged to UGPO, 74 to TLA, 38 to KNLA, 33 to KLF, 35 to ULFA and 11 to DNLA. To date, Government of Assam has provided aid to 6,740 such armed group members who had given up arms and joined the mainstream, while 3,276 had been provided skill development training by Assam Police. On the occasion, the Chief Minister appealed to ULFA leadership to shun the path of violence to help usher in peace and progress in the State.