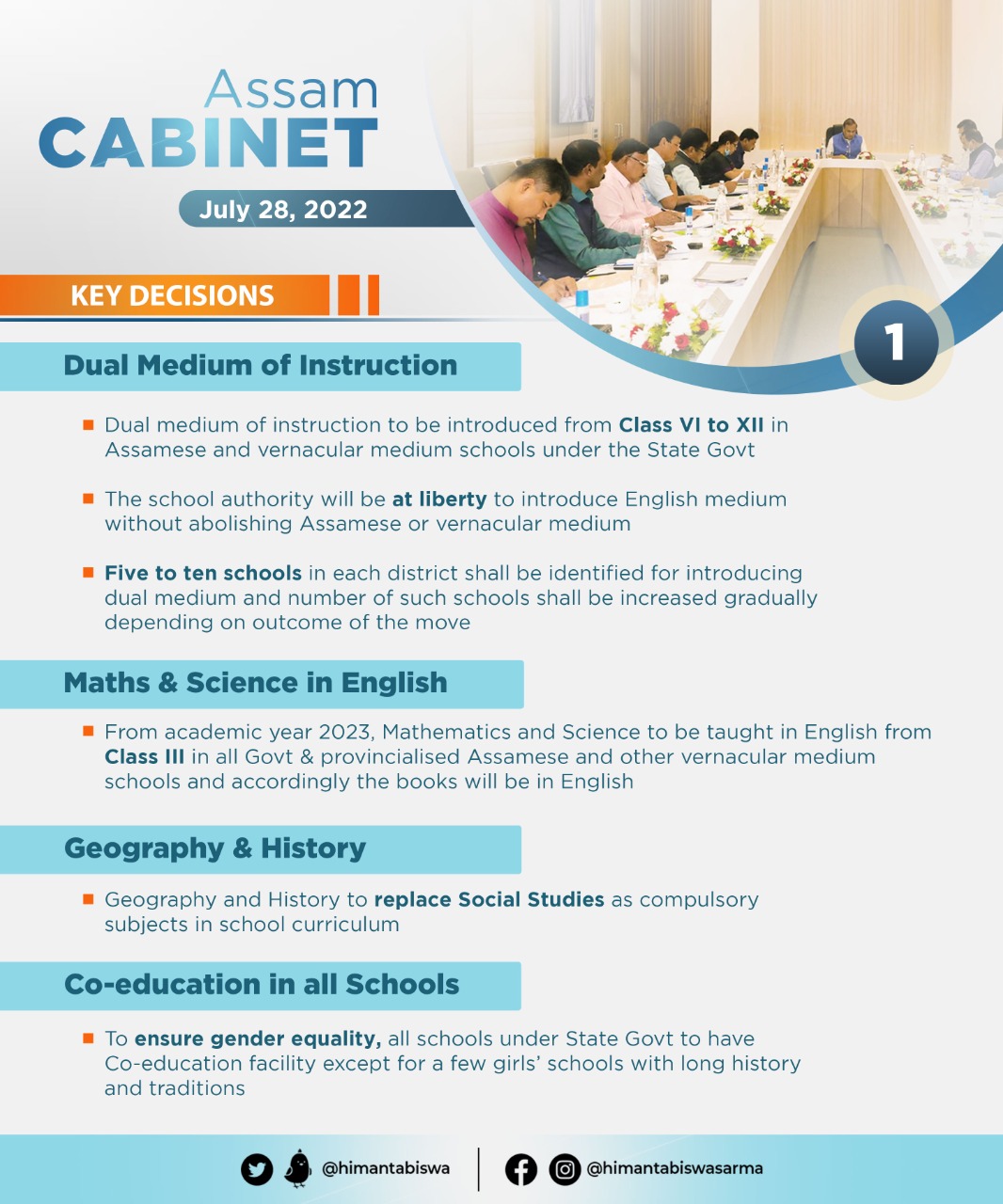 Cabinet Decisions taken on 28 July 2022 (1)
1. Dual Medium of Instruction ------> ·i) Dual medium of instruction to be introduced from Class VI to XII in Assamese and vernacular medium schools under the State Government. ·ii) The school authority will be at liberty to introduced English medium without abolishing Assamese or vernacular medium. ·iii) Five to ten schools in each district shall be identified for introducing dual medium and number of such schools shall be increased gradually depending on outcome of the move.
2. Math and Science in English ------> · From academic year 2023, Mathematics and Science to be taught in English from Class III in all Government and Provincialised Assamese and other vernacular medium schools and accordingly the books will be in English.
3. Geography and History ------> · Geography and History to replace Social Studies as compulsory subjects in school curriculum.
4. Co-educational in all Schools ------> · To ensure gender equality, all schools under State Government to have Co-education facility except for a few girls' schools with long history and traditions.