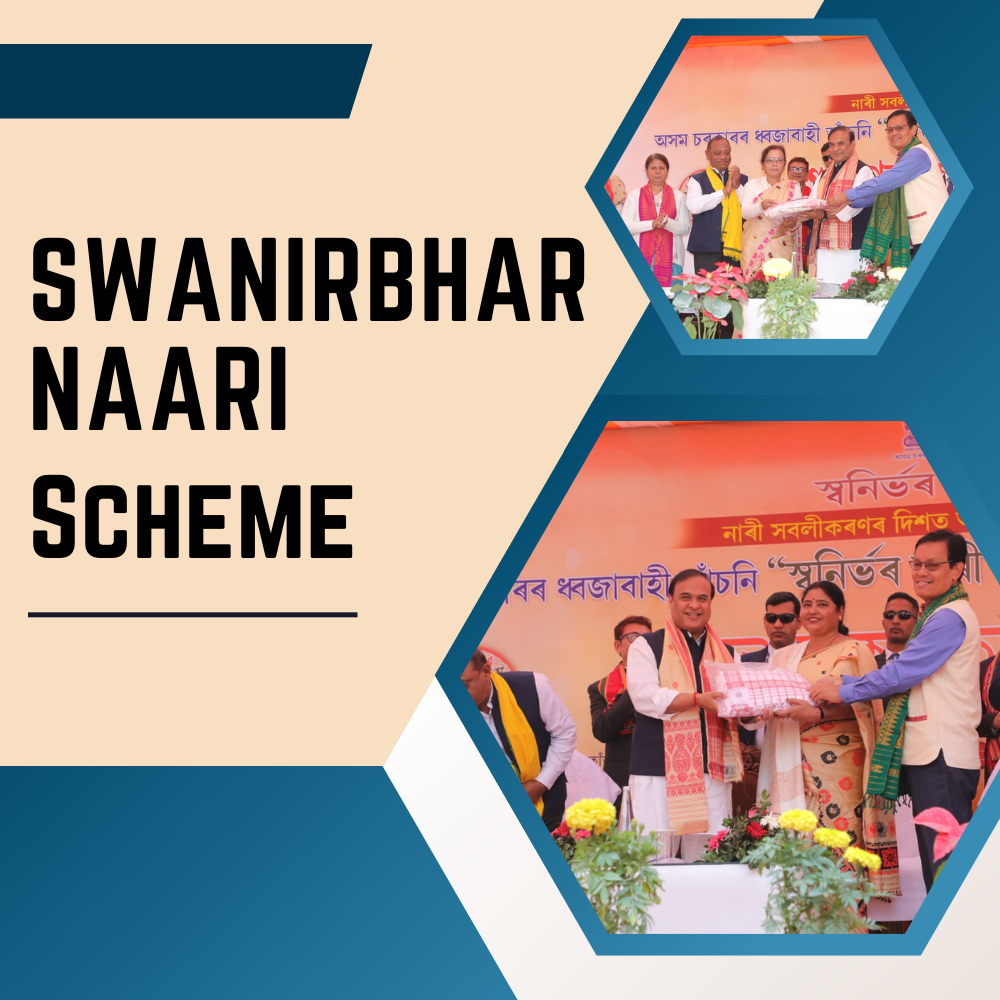 Swanirbhar Naari
30 Jan, 2023
Chief Minister Dr Himanta Biswa Sarma on January 13, 2022 launched Swanirbhar Naari, an ambitious scheme aimed at making the weavers of Assam self-reliant. With focus on economic security of weavers and their empowerment, the main objective of the scheme is to arrange purchase of 31 handloom-produced textile products directly from the weavers without middlemen, depositing the money in bank accounts of weavers within four days and arranging purchase of textile products at fixed prices through outlets set up in different districts. Altogether, 100 procurement centres of traditional goods have been opened across Assam.
Assam Orunodoi Scheme
26 Jan, 2021
'Orunodoi' or Arunodoi Scheme is a major poverty alleviation programme that was launched by the Government of Assam on 2nd October 2020. Under the scheme, a financial assistance of Rs 830/- per month was provided initially through Direct Benefit Transfer (DBT) to poor households in the State. The amount has since been increased to Rs 1,250/- per month. The amount is disbursed to the beneficiaries on 10th of every month.
Being the primary caretakers of family, women have been kept as beneficiaries of the scheme. Under the scheme, around 19 lakh woman have been benefitted. A corpus of Rs 2,625 crore is to be disbursed every year to the Orunodoi beneficiaries.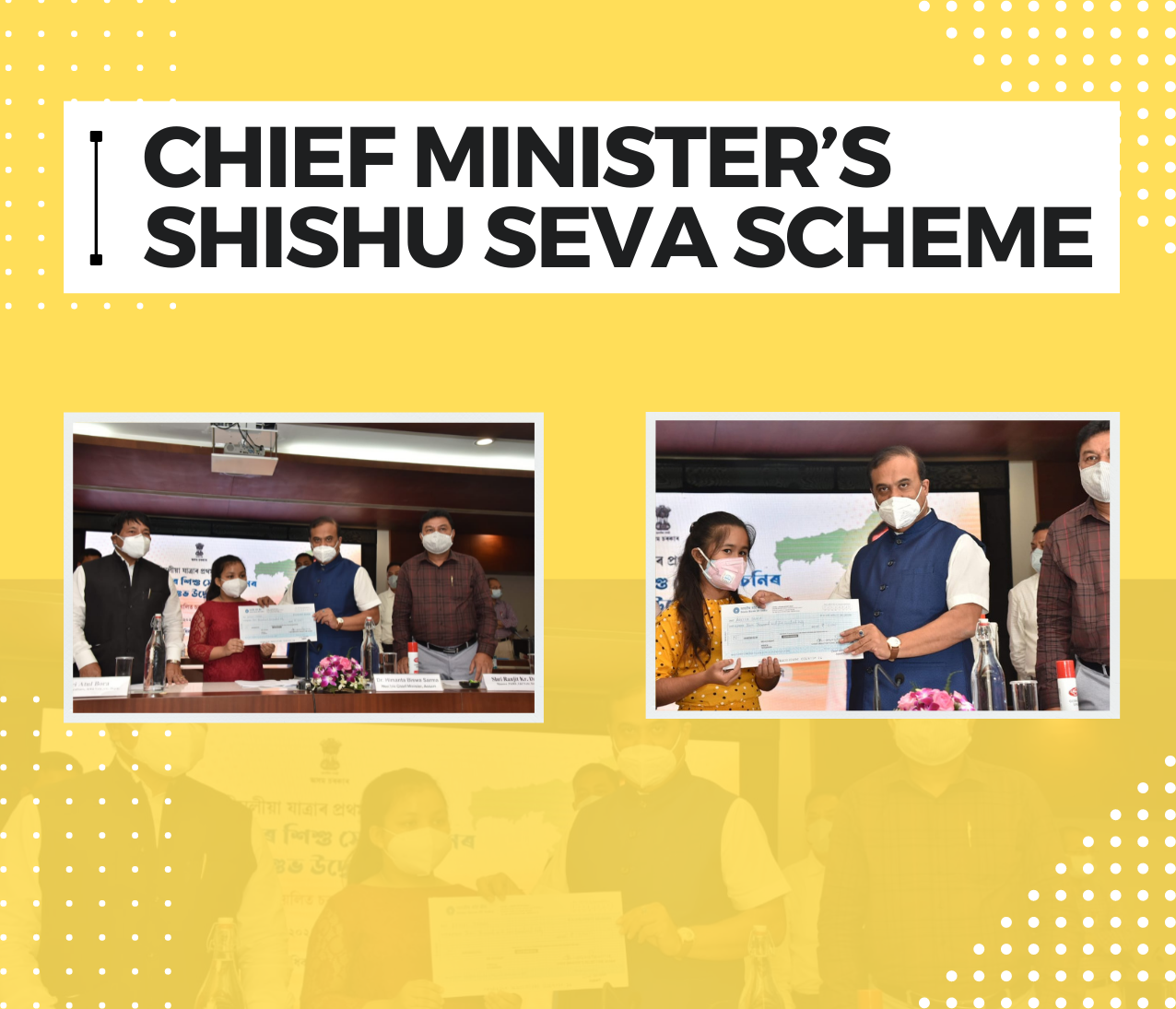 Chief Minister's Shishu Seva Scheme
03 Jun, 2022
Launched for children who lost their parents to COVID19, ₹7,81,200 has been parked in bank as fixed deposit (FD) in the name of each beneficiary. A monthly financial assistance of Rs 3,500 realised from the FD is being given to the beneficiary till he or she attains 24 years of age. On completion of 24 years of age, the principal amount parked as FD against each beneficiary would be credited to his or her bank account.
Chief Minister's Covid-19 Widows Support Scheme
10 Feb, 2022
To provide socio-economic security to wives who lost their husbands due to Covid-19, the Government of Assam has launched a special Chief Minister's Covid-19 Widows Support Scheme.
Under the scheme, a one-time financial assistance of Rs 2.5 lakh is provided to such widows belonging to low-income families with an annual income up to Rs 5 lakh. In the first phase, 874 covid widows received support from Chief Minister's Relief Fund.
Assam Right to Public Service Portal
02 Jan, 2022
The RTPS Portal has been created under the World Bank Financed Assam Citizen Centric Service Delivery Project of the Administrative Reforms & Training Department to allow citizens to apply for ARTPS-notified services online and also to promote proactive disclosure related to citizens' entitlements under the Act and procedures for accessing ARTPS services.
Some key features of the web portal are: i) Online application of services ii) SMS alerts to applicant and designated officials iii) Acknowledgement receipt on application submission iv) Dashboard for real time monitoring v) Online tracking of status of application vi) Process automation vii) Online appeal provision for non-delivery/delay in providing services viii) Lodge online grievance ix) Information repository of RTPS Services
This portal is designed and developed by NIC Assam, Ministry of Electronics & Information Technology, Government of India. For more information, visit rtps.assam.gov.in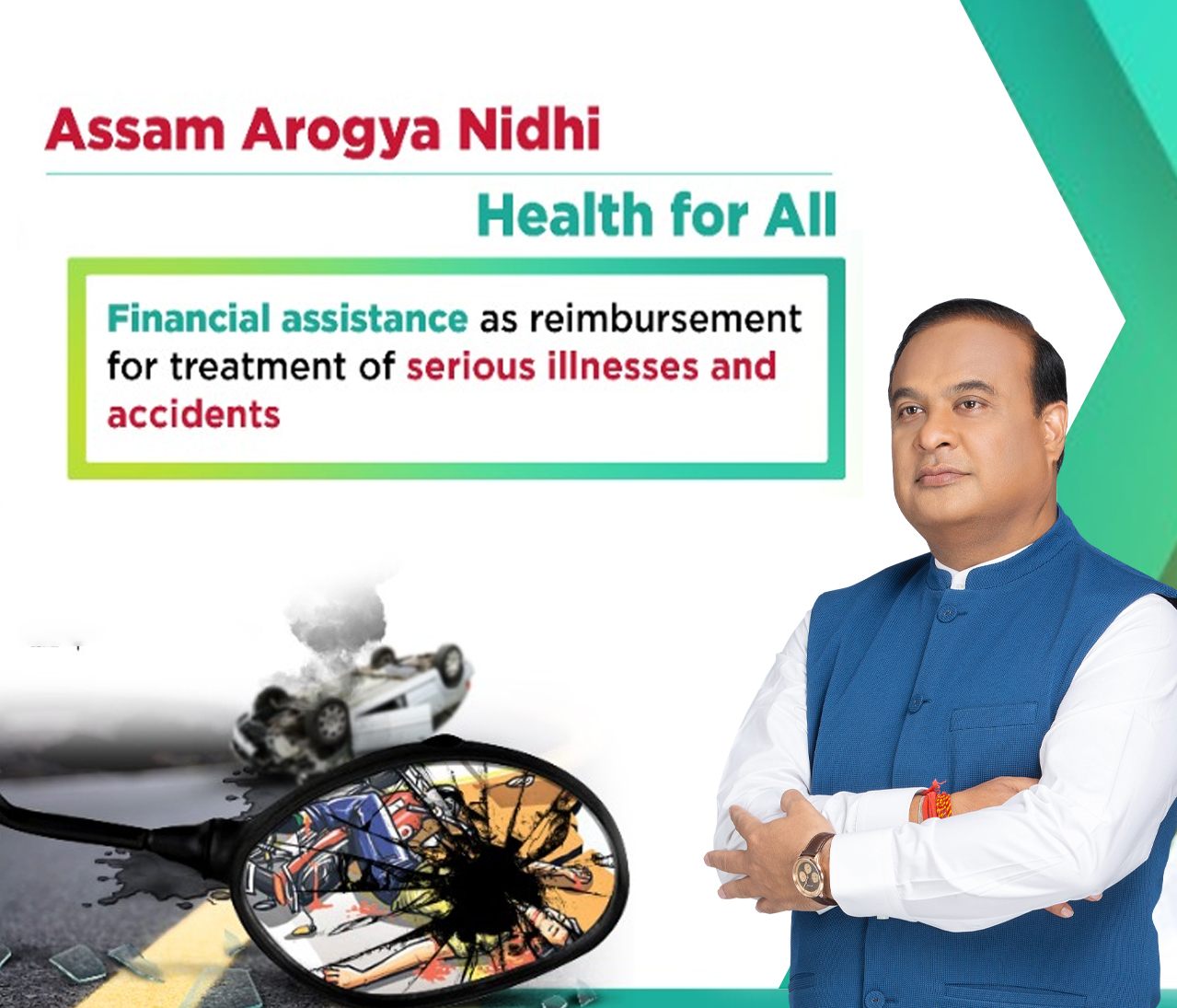 Assam Arogya Nidhi
02 Jan, 2022
The Assam Arogya Nidhi (AAN) Initiative provides financial assistance up to Rs 1,50,000/- to BPL families and families having a monthly income of less than Rs. 10,000/- for general and specialised treatment of i) life threatening diseases and ii) injuries caused by natural and manmade disasters like industrial/farm/road/rail accidents, bomb blasts, etc.
Life threatening diseases include heart diseases and heart surgery, cancer, kidney and urinary diseases, orthopaedic, thalassemia, bone marrow transplant, AIDS and chronic mental illness with surgical treatment. Beneficiaries are selected by a Selection Committee that has been notified by the Government of Assam. Under the AAN, Government of India contributes 50% of the funds sanctioned by the State Government.