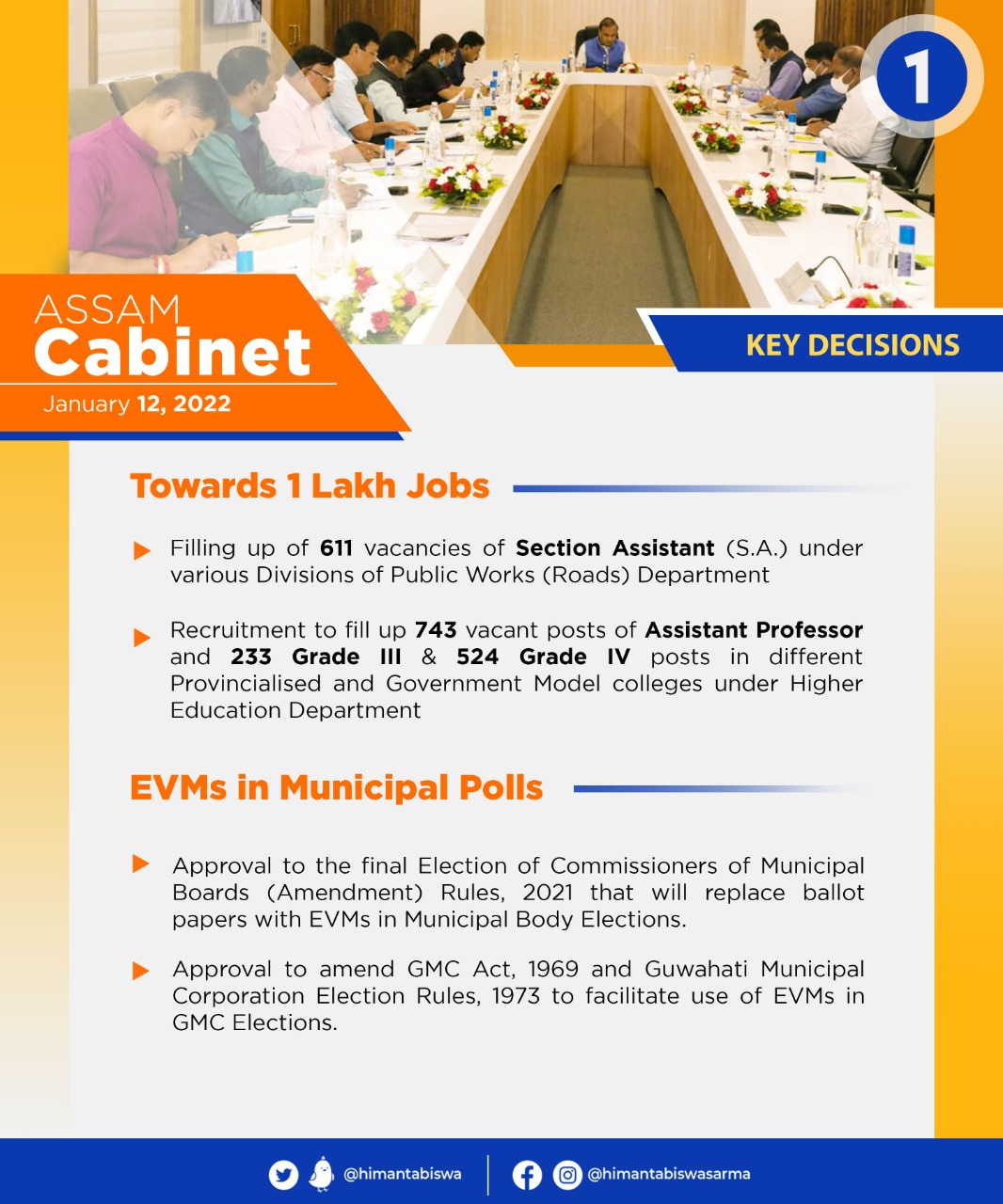 Cabinet Decisions taken on !2th of January, 2022 (1)
1. Towards 1 Lakh Jobs ● Filling up of 611 vacancies of Section Assistant (S.A.) under various Divisions of Public Works (Roads) Department ● Recruitment to fill up 742 vacant posts of Assistant Professor and 233 Grade III & 524 Grade IV posts in different Provincialised and Government Model colleges under Higher Education Department
2. EVMs in Municipal Polls ● Approval to the final Election of Commissioners of Municipal Boards (Amendment) Rules, 2021 that will replace ballot papers with EVMs in Municipal Body Elections. ● Approval to amend GMC Act, 1969 and Guwahati Municipal Corporation Election Rules, 1973 to facilitate use of EVMs in GMC Elections.