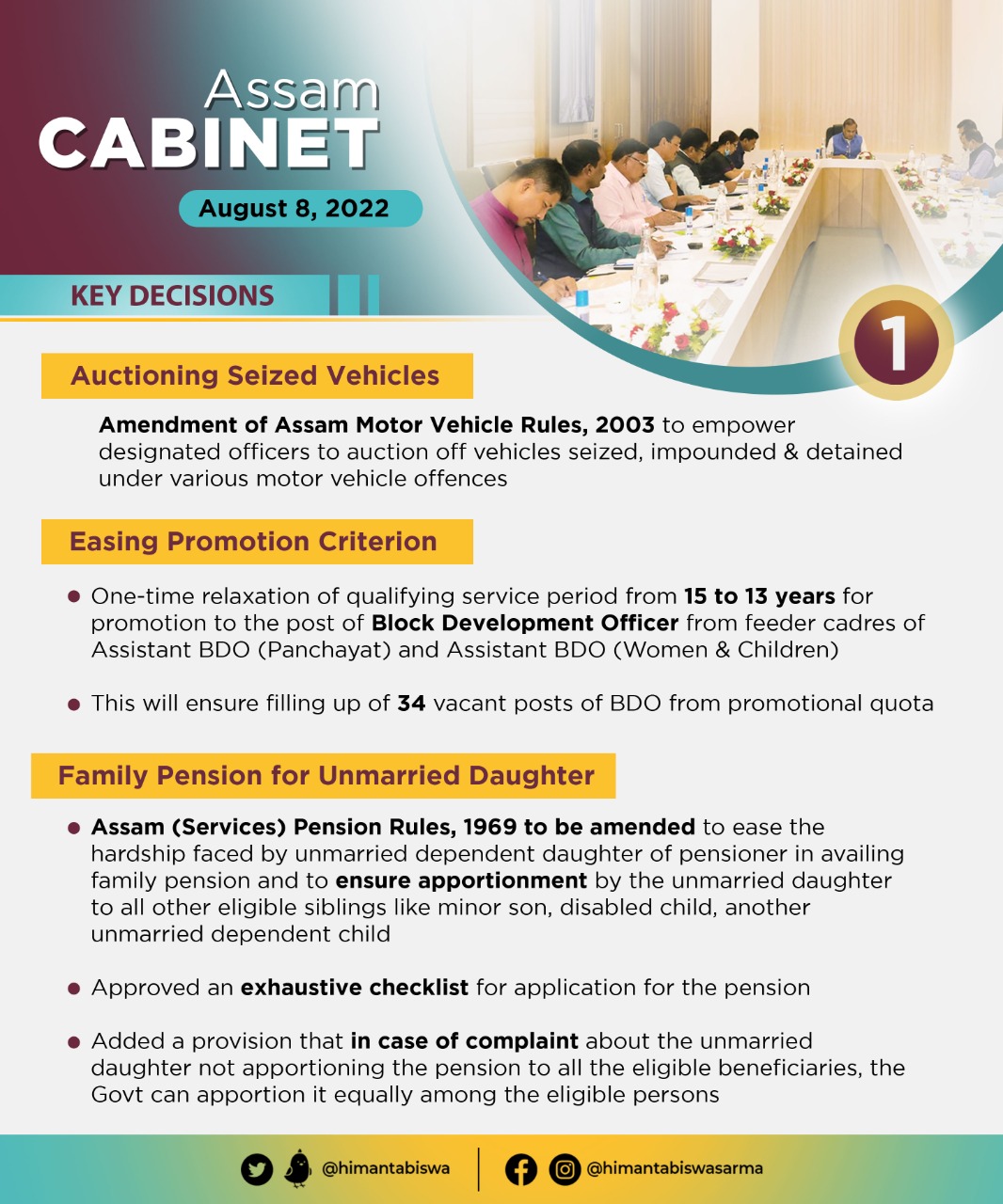 Cabinet Decisions taken on 8 August 2022 (1)
1. Auctioning Seized Vehicles - Amendment of Assam Motor Vehicle Rules, 2003 to empower designated officers to auction off vehicles seized, impounded and detained under various motor vehicle offences. 2. Easing Promotion Criterion - One-time relaxation of qualifying service period from 15 to 13 years for promotion to the post of Block Development Officers from feeder cadres of Assistant BDO (Panchayat) and Assistant BDO (Women and Children) - This will ensure filling up of 34 vacant posts of BDO from promotional quota.
3. Family Pension for Unmarried Daughter - Assam (Services) Pension Rules, 1960 to be amended to ease the hardship faced by unmarried dependent daughter of pensioner in availing family pension and to ensure appointment by the unmarried daughter to all other eligible siblings like minor son, disabled child, another unmarried dependent child. - Approved an exhaustive checklist for application for the pension - Added a provision that in case of complaint about the unmarried daughter not apportioning the pension to all the eligible beneficiaries, the Government can apportion it equally among the eligible persons.