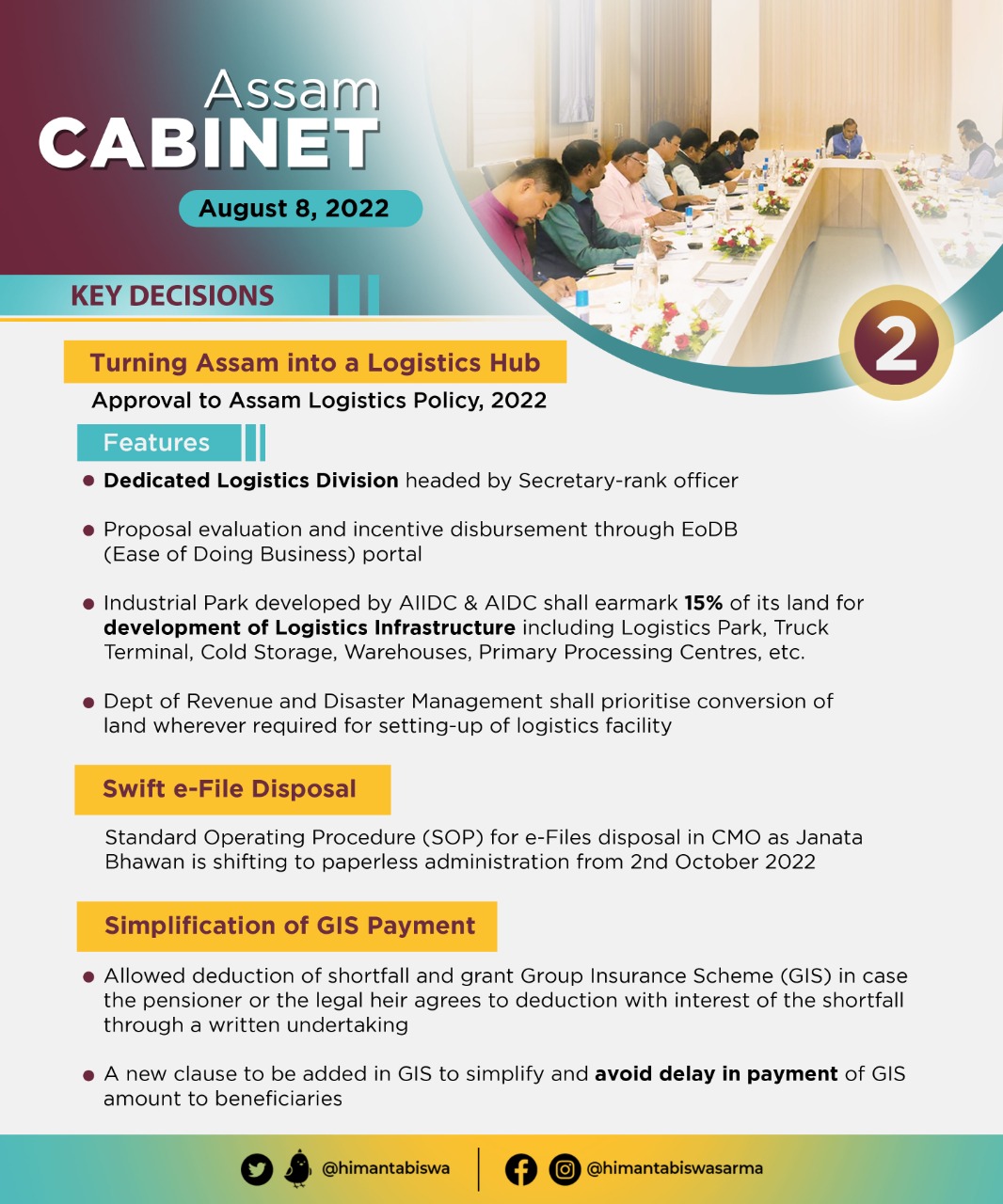 Cabinet Decisions taken on 8 August 2022 (2)
1. Turning Assam into a Logistics Hub * Approval to Assam Logistics Policy, 2022 ** Features - Dedicated Logistics Division headed by Secretary-rank Officer - Proposal evaluation and incentive disbursement through EoDB (Ease of Doing Business) portal - Industrial Park developed by AIIDC and AIDC shall earmark 15% of its land for development of Logistics Infrastructure including Logistics Park, Truck Terminal, Cold Storage, Warehouses, Primary Processing Centres, etc. - Department of Revenue and Disaster Management shall prioritise conversion of land wherever required for setting-up of logistics facility. 2. Swift e-File Disposal - Standard Operating Procedure (SPO) for e-Files disposal in CMO as Janata Bhawan is shifting to paperless administration from 2nd October 2022.
3. Simplification of GIS Payment - Allowed deduction of shortfall and grant Group Insurance Scheme (GIS) in case the pensioner or the legal heir agrees to deduction with interest of the shortfall through a written undertaking. - A new clause to be added in GIS to simplify and avoid delay in payment of GIS amount to beneficiaries.