null
Nagaon visit: January 15-16, 2022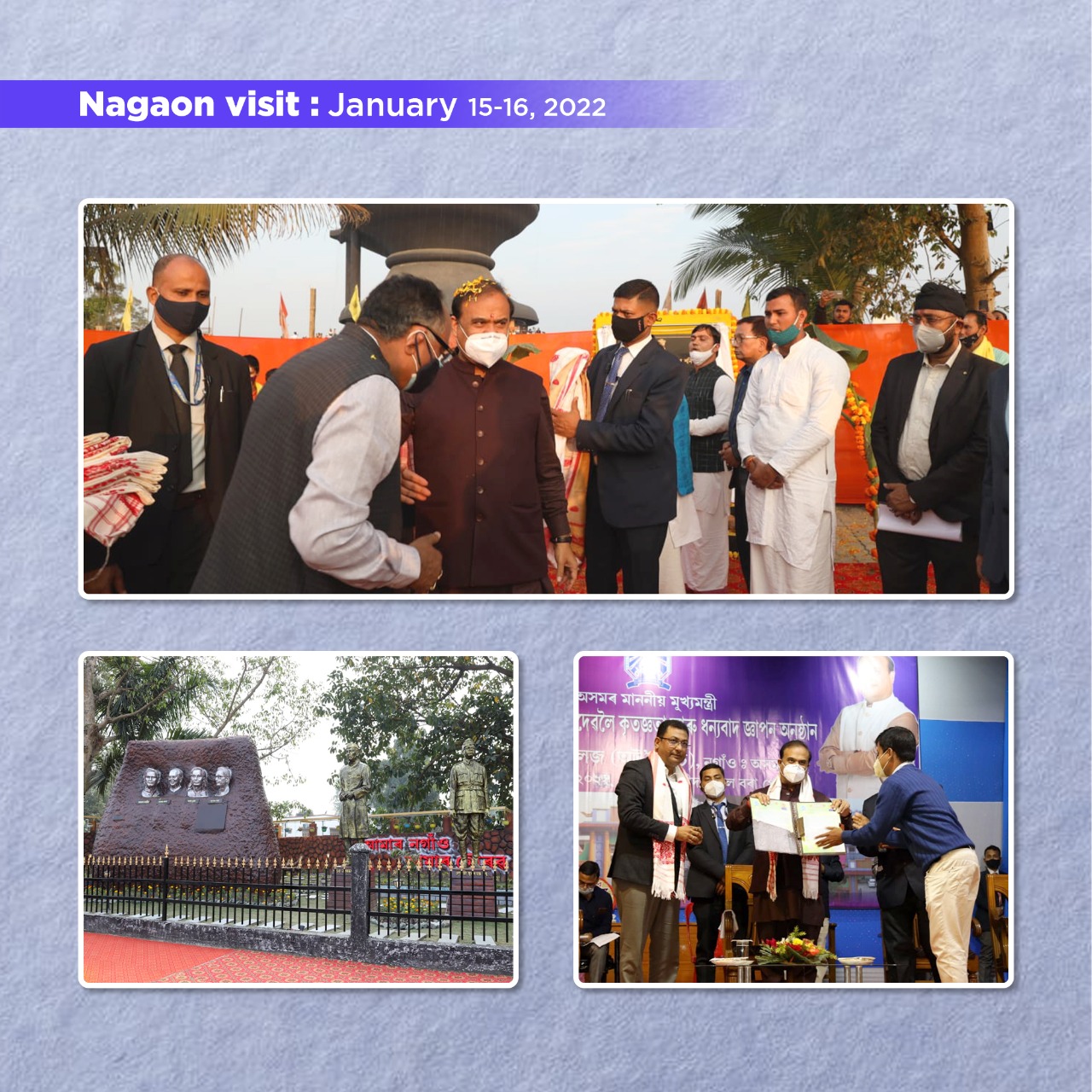 Nagaon visit: January 15-16, 2022
Chief Minister Dr Himanta Biswa Sarma visited Nagaon and its neighbouring areas on January 15-16, 2022. During his two-day visit, he inaugurated Amrit Kanon park at Nagaon town and a 118.84-metre bridge over Kolong river connecting Nagaon-Haibargaon near Nagaon Circuit House. He visited Nowgong College too, besides attending the 109th Sadou Nagaon Bhogali Bihu Utsav organised by Nagaon Bhogali Bihu Udjapon Samitee at Nehrubali field, Nagaon town.
The CM also inaugurated construction work of Barhampur-Bamuni Road from NH-37, Sokorigaon-Telia Pahukata Road at Barhampur under NABARD-RIDF-XXIII and the road connecting Gumutha Gaon and Maha Mrityunjay Temple with NH 37, besides visiting Maha Mrityunjay Temple at Puranigudam, Nagaon. Further, he visited Srimanta Sankardev Research Institute and Kobaikota Satra, Batadrava, birth place of Sati Radhika and reviewed progress of the construction works of development and beautification project of Batadrava Than.