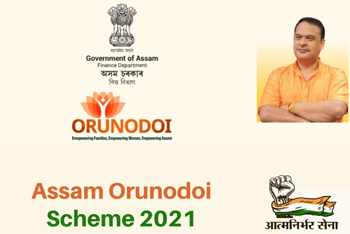 Declare July as 'Orunodoi' month scheme: Assam Hon'ble CM Himanta Biswa Sarma to new FM Ajanta Neog
15 Dec, 2021
The Assam Health Minister Dr. Himanta Biswa Sarma held a press meeting on 12th August 2020 and announced a women empowerment scheme, called 'Orunodoi'. This scheme is a very interesting initiative by the State government. It will directly empower the women who live in Assam. Dr. Himanta Biswa Sarma aims to achieve both economic development and women empowerment with this amazing scheme. "Test 123"
Under this, the beneficiary women will get the amount in her account. As per the state government, this scheme will be launched on 2 October 2020, and approx 17 lakh families will get Rs 830 every month for the next five years. As per the scheme, the amount will get those families who have an annual income of less than 2 lakh rupees. In this lockdown situation many families can't go out for their jobs, and they don't have enough money to get food, medicine, and daily usage things. If they will get this amount the people will have at least basic needs.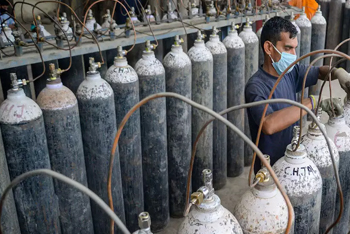 Assam govt to start oxygen plant in each civil hospital of state within a month.
20 Oct, 2021
The Assam government is to start oxygen plant in each civil hospital of the state within a month. Health Minister Keshab Mahanta said in Nalbari on Thursday that this would help the patients. Mr. Mahanta said that target has been set to conduct 1 lakh COVID test daily in Assam. He also said that there is no plan to declare lockdown as of now.
Meanwhile, the army has set up 5 ICU and 45 oxygen beds at Tezpur medical college as requested by the Assam government. Chief Minister Dr.Himanta Biswa Sarma held a meeting with the officials at Majuli district on Thursday and reviewed the COVID situation.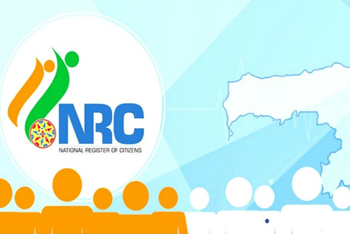 Assam government will move SC again for re-verification of NRC, says Dr.Himanta Biswa Sarma
20 Oct, 2021
Hon'ble CM, Dr. Himanta Biswa Sarma on Wednesday said that his government would approach the Supreme Court again for a re-verification of the National Register of Citizens, The Hindu reported. In an interview to the newspaper, the newly elected chief minister said the government will move the court seeking re-verification for up to 20% of entries in areas bordering Bangladesh and 10% for interior regions.
"If the NRC checks out then we shall do nothing," Sarma said. "But if there are discrepancies, we will ask for the Supreme Court's guidance on the issue. We have been saying this for a while and we stand by this."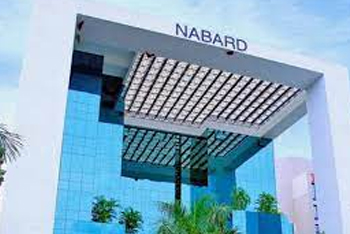 NABARD provided Rs 1,236 crore from its Rural Infrastructure Development.
20 Oct, 2021
National Bank for Agriculture and Rural Development (NABARD) has provided an all-time excessive quantity of Rs 1,236 crore from its Rural Infrastructure Development Fund (RIDF) through the monetary 12 months 2020-21 with Rural Connectivity Projects (Roads & Bridges) as the main target space in the state of Assam.
NABARD has additionally sanctioned Rs 1150 crore to Government of Assam throughout 2020-21 underneath RIDF XXVI for creation of latest infrastructure initiatives. On implementation, these initiatives will result in creation of 610 kms size of rural roads benefitting 1255 villages and favourably impacting about 16 lakh individuals of rural areas of Assam, apart from benefiting 2472 hectare underneath irrigation, augmentation of infrastructure growth of 2437 elementary faculties and 23,397 ha underneath flood safety.